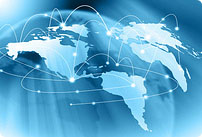 Shanghai Mingshine Business Consulting Co., Ltd. was established in 2009, it is a comprehensive service enterprise integrating business inspection, business consulting, media public relations and exhibition design. The company aims at helping all kinds of enterprise brands for all aspects of their development by playing a role of promotion and integration. The staffs have many years of industry experience along with extensive and comprehensive media information resources. The company focuses on providing business consulting and public relations planning services for large and medium-sized enterprises, covering business travel, investment research, public relations planning and exhibition production projects. Media planning creates brand value for enterprises through comprehensive and diversified public relations services, integration of media resources and innovation, along with communication. Mingshine also provides various business trips to Japan, Australia, etc., giving customers high-quality tourism services and business opportunities.
The company focuses on guiding customers in the dynamic world environment in dealing with the challenges in the field of communication. By coordinating the relationships with the public and guiding public opinion, public attitudes and public behavior, the company allows customers to enjoy the personalized professional services and benefit from the professional opinions from experts that fully understand the domestic and international markets.The company's mission is to pursue sustained excellence, to provide strategic support and to achieve the best results.
Sincerity is our service tenet; your trust is our intellectual impetus.



Enterprise Advantages


Mingshine provides professional overall public relations service and for all kinds of brands meanwhile using its resource advantages to provide the most rightness and efficient publicizing service and comprehensive solutions.



Enterprise Tenet


Perfect execution-our commitment to customers
Professional service-our demands on ourselves
Flexible operation-our advantage in competition



enterprise Philosophy


Mingshine aims at maximizing market and social interests for customers and is always seeking operating modes that can minimize the market investment for maximum returns. The company implements the customer management concept and helps customers to enhance brand culture thus create more value.



Enterprise Culture


Efficiency comes from diligence; diligence comes from profession



Enterprise Spirit


Cross-industry up-market thoughts make us always stand on the unique perspective, providing the newest solutions for customers. We also have advanced creativity, rich experience in PR and a sophisticated management team with at least five years of industry experience, thus owning a profound understanding about brand marketing, construction, media operation and public relations planning. We have the reason to let you believe that our service is absolutely satisfactory to you. And we would appreciate if you give us a chance to serve you!